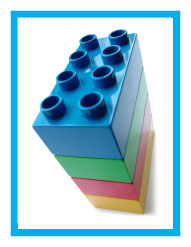 Website Setup Service – We build your site for you!
Some of our clients prefer to have CharityFinders build their site for them – perhaps because they are too busy. If you'd like CharityFinders to build your site for you, you should consider our affordable Website Setup Service (WSS). WSS includes the following:
Building your site: You send us whatever content you want – text, images, attachments, and look & feel -- within a two-week period of your choosing (hopefully soon after you purchase NonprofitSite123). We'll build your site for you, incorporating that content.
Adding valuable features: Using our expertise, we'll add content and functionality you may not have considered which, based on our experience, you may find valuable. Of course, you can easily change or delete these if you like.
Training: We'll train one or more of your staff to take over the site once we're done. Even though NonprofitSite123 doesn't actually require any training to use, those clients who have been through our training have found it valuable. The training session ends only after you have learned how to do everything you are likely to do within NonprofitSite123 and all your questions and issues are resolved.
Learn about our
Website Maintenance Service
.