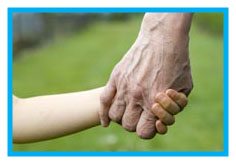 Easy as 1-2-3!

NonprofitSite123 makes it easy to...

1. Create your website. If you can surf the web, you can use NonprofitSite123. It requires no technical skills, and no training. If you do need help, it's available, 24/7.

2. Maintain your website. Update your site in minutes. From anywhere with an Internet connection. Any time. Ensure that all your website content is up-to-date. Even have NonprofitSite123 automatically remove obsolete content - for example, NonprofitSite123 will automatically remove out-of-date events, volunteer listings, and more. With one click you can choose any page to update, then make your changes, and with one click publish them to your site.

3. Publish your website. You can make your changes in Unpublished mode, until you are happy with everything about your page or site. Then click Publish, so the rest of the world can see your updated site. It takes just seconds.

Use NonprofitSite123 to:

Feature your own unique look & feel.

Create your own unique look & feel for your site. Your site won't look like any other, because NonprofitSite123 doesn't force you to choose a "cookie cutter" template.

Incorporate images. Upload photos, graphics, animation, audio, or video with ease. Create "global" images that appear on every page, or images that only appear on one or more pages.
Analyze your results. NonprofitSite123 offers easy-to-use, powerful reports on every transaction made on your website. In addition, you can access aggregate reports on all transactions, as well as website usage reports.
Manage your donor list. NonprofitSite123 lets you see and manage a list of your donors, volunteers, and other supporters. Include only those you wish (e.g., donors who have donated cash), filter however you like (e.g., donors who gave at least $100 this year), and sort them however you wish (e.g., by zip code). Even import and export data to share with other applications.
Communicate with your constituents. Send e-newsletters and urgent action alerts. Permit easy sign-up for your e-mail list. Automatically send confirmation and thank you e-mails (which you can customize) after each transaction. Send targeted e-mails to any sub-group in your donor list, or to everyone. Enable donors, volunteers, and other stakeholders to e-mail you, and to record their feedback about your nonprofit. Post a public opinion poll on your homepage, with instant voting and results available to everyone - you can easily change the poll question whenever you want.
Enable donors, volunteers, and others to engage with your organization. Online donations. Volunteer signup. E-store. Employment application. Event registration. Membership signup and renewal. "Thon" registration. In-kind donations. Investment donations. Planned gifts. And much more.


Imagine a site with all this -- complete and running -- in as little as a few hours from right now.