Please read about some members of the CharityFinders executive team:

Allan Pressel
Eddy Aslanian
Lee Wallach
Devin Anderson
Vane Warner
Charlie Woodward
Brian Waweru
Hesbon Odima
Myrna Miott Woods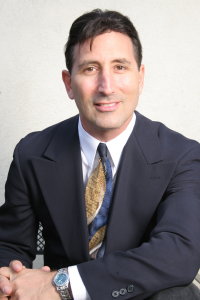 Allan Pressel, CEO/Founder
Allan Pressel (
allan@CharityFinders.com
, 310-793-9707) is founder and CEO of CharityFinders, which helps nonprofits use the Internet to further their mission. CharityFinders' main product is
NonprofitSite123
– a tool that enables any nonprofit to have its own world-class website quickly – at a low cost, with no training required.
Allan was named as
one of the world's leading e-philanthropy experts
by the ePhilanthropy Foundation. He was given the Volunteer Service Award by President George W. Bush. Allan is the co-author of
Internet Management for Nonprofits: Strategies, Tools and Trade Secrets
.
Previously, Allan was a co-founder of i-Cube, which had a highly successful IPO in June, 1998, and was later acquired by Razorfish. i-Cube was profitable every quarter for 7 years. i-Cube helped large corporations develop an IT/Internet strategy and implement it through software/web development and consulting services -- much like CharityFinders does for nonprofits.
Prior to founding i-Cube, Allan was a technology strategy consultant at Arthur Anderson and First Consulting Group. Allan holds a M.B.A from UCLA's Anderson School of Management, and a B.A. from Brandeis University, and attended the London School of Economics and London Business School. He has co-founded and sits on the boards of several nonprofits. Allan is also an All-American springboard diver.
---
Allan has conducted hundreds of public speaking engagements all over the world, including the majority of US states. Allan has been the keynote speaker for numerous national and regional nonprofit and business conferences. He recently was the keynote speaker at a national nonprofit conference in Nairobi, Kenya, and as a result is now helping to create world-class websites for up to 5,000 East African nonprofits. Allan also presents to for-profit audiences, including presentations on Internet and IT Strategy to thousands of Fortune 500 senior executives through seminars at MIT, Hewlett-Packard, and various industry conferences. Allan has also done presentations for the management and boards of thousands of nonprofits, with an emphasis on helping them utilize the Internet strategically to help raise more money and further their missions.
•
Click here
for a partial list of Allan's speaking engagements
•
Click here
to see Allan's interview on CNN Headline News!
For more background, as well as the history behind CharityFinders, please see
our story
.
---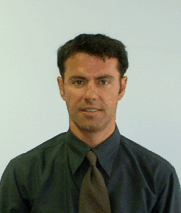 Eddy Aslanian
Eddy is currently managing his own investment portfolio using income, equity, real estate, hedge funds, private equity, venture capital and angel investing. He has long-standing relationships with all the major brokerage firms including Merrill Lynch, Morgan Stanley, Goldman Sachs, CSFB/DLJ, Citicorp/SSB, Deutsche Bank, etc. He is well-versed in all aspects of finance including portfolio management through asset allocation and balancing, tax minimization, asset protection and estate planning. He is writing a comprehensive book as a roadmap to the financial world.
From 1992 to 1999, Eddy was the founder of International Integration, Inc. (i-Cube), an Internet consulting and application development service firm where he occupied positions in all business divisions and at all levels of the company. i-Cube leveraged technologies such as the Internet, Enterprise Application Integration (EAI), client/server, and legacy migration to provide end-to-end e-business solutions to very large corporate clients such as Boeing, Citicorp and the U.S. Navy. i-Cube was started on a shoestring in 1993 with the goal of achieving organic annual revenue growth of over 100% with industry leading net profit margins of 18% without external funding. After a successful IPO in June 1998 (NASDAQ:ICUB), i-Cube focused on acquisitions culminating in a merger with Razorfish (NASDAQ:RAZF) in a $650MM stock swap, to create a digital information service firm with over $100MM in revenue, 1,000 people, and eleven offices in seven countries. Razorfish reached market caps of $9B in less than 2 years before being itself subsequently acquired.
Prior to i-Cube, Eddy was one of the initial seven members of Individual, Inc., a provider of customized news delivered over the internet based on Artificial Intelligence applied to Natural Language Processing. From 1989 to 1992, Eddy developed all of the company's internal information systems as well as a product that accounted for over 60% of the annual company revenue. The company went public in 1993 (NASDAQ:INDV) and was later acquired by PointCast.
Eddy holds a B.S with High Honors and a M.S in Computer Science at Brandeis University with an additional two years of post-graduate research in the field of data compression. He also completed a two-year undergraduate degree in Mathematics, Physics, and Chemistry at the Universite Pierre et Marie Curie in Paris, France. Eddy is the holder of two U.S. Patents and the author of technical papers published in various industry conferences.
---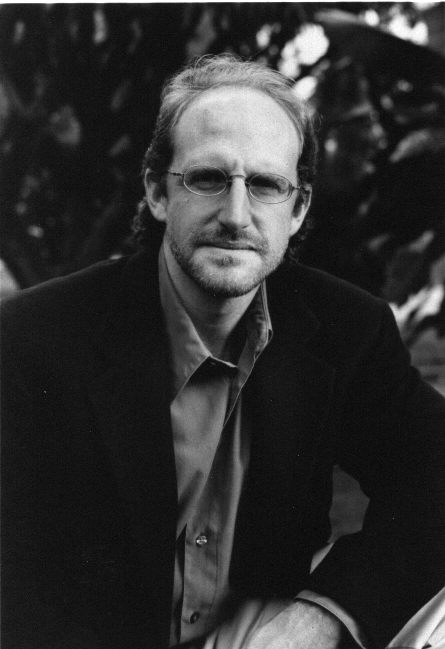 Lee Wallach
As both a business leader and non-profit professional Lee H. Wallach is active in his community. He is currently a Managing Partner in a court/deposition reporting firm, Rocket Reporting Network, which services litigation attorneys. He is also the owner of Community Assets Consulting; a firm specializing in assisting Israeli environmental technology companies with business in California. He is a founding board member and President of the Coalition on the Environment and Jewish Life of Southern California (
CoejlSC
), Co-Chair of the Los Angeles Interfaith Environmental Council (LAIEC). Lee is part of the prestigious
Clinton Global Initiative
. He presented to its audience of world leaders in September, 2006.
In addition, Wallach holds executive and board member positions with the State Bar Examiners Committee, Legal Cabinet of the Jewish Federation of Greater Los Angeles, Children Uniting Nations, the state Jewish Public Affairs Council and CharityFinders. He also serves on the Los Angeles Business Council's Energy Commission, the Los Angeles Energy Coalition, and is on the board of the Los Angeles League of Conservation Voters.
Previously Wallach served as Executive Director for Days of Dialogue, the California Israel Chamber of Commerce, as the Director of the Los Angeles Jewish Federation's Commission on Urban Affairs and a member of the California State Budget Advisory Committee, 40th District
Formerly at the University of Southern California, Wallach served as director for USC's Graduate Student Community programs and as a field representative for the Office of Civic and Community Relations. He represented the University on University Trustee Committees, USC Board of Governors, and Governor Wilson's Interim Commission on California Service.
He has earned numerous honors including several city citations and county awards for public service, and was named Social Worker of the Year by the National Association of Social Workers. Wallach was recently honored by the Coalition for Clean Air for his environmental accomplishments and contributions. He is often interviewed by the print media on his activities and has been a featured commentator on many national radio and television shows such as National Public Radio and KCET's Life and Times.
Wallach holds a Master's in Public Administration, (M.P.A.), and a Master's in Social Work, (M.S.W.), from the University of Southern California and a Bachelor's degree in Child Mental Health from California State University Northridge.
---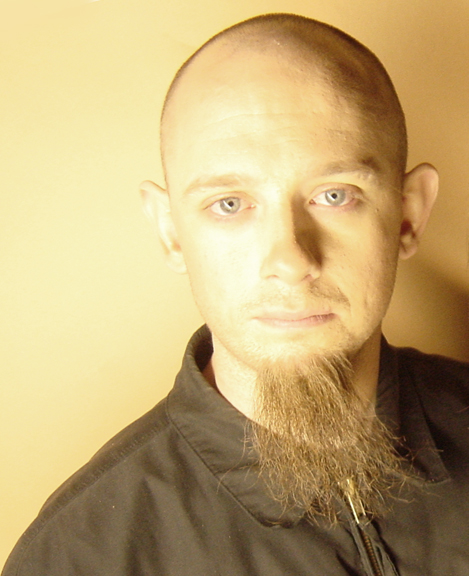 Devin Anderson
Devin Anderson serves as CharityFinders' Chief Technology Officer. Devin was instrumental in designing and creating CharityFinders' groundbreaking new "V2" version of its NonprofitSite123 tool. Devin's innovative, "out of the box" approach to software development enables him to create applications that improve on their predecessors not by 10 or 20%, but by 100% or 1000%. Devin has developed strategic software applications for a number of southern California companies.
Devin is proficient in numerous technologies, including those used by NonprofitSite123: Zope, Linux, Python, among others. Devin attended University of California, Santa Cruz and Los Angeles Pierce College, where he continues to help formulate the computer science curriculum. Devin is an avid musician. He plays guitar, composes, produces, records, and mixes. He currently plays in a band called Juliet's Tear.
---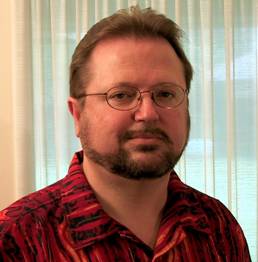 Vane Warner
Vane Warner is the customer support director and a sales representative for CharityFinders. Based in Dallas, he retired from SBC after thirty-two years in computer and network support for hundreds of employees. After leaving SBC, Vane spent two years doing technology reviews and other consulting work for various nonprofits in North Texas. It was during this time that he saw the need for an easier way for nonprofits to build and maintain their own e-philanthropy websites. In June 2004 Vane attended a technology seminar for nonprofits, where he learned of NonprofitSite123. Seeing the need and the potential for such a tool, Vane joined CharityFinders.
---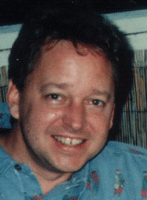 Charlie Woodward
Charlie Woodward is Business Development Manager for CharityFinders, based in Northern California. His Father was Dwight Eisenhower's personal Steward, so visits to the White House were common. After achieving Life status with the Boy Scouts and working as a home builder, Charlie joined the US Navy during the Vietnam war. He left the Navy with a partial disability. He lived in Germany for 13 years. Charlie worked as a musician and translator while in Europe and has appeared on hundreds of released recordings as a singer and lyricist with some well known US and European artists. Charlie is a graduate of Maryland University College and Ludwig Maximillian Universitaet. He continues to write music with his European colleagues and still works as a translator in his off hours.
---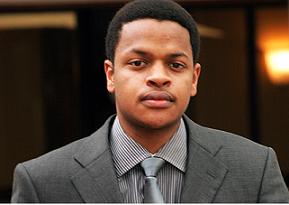 Brian Waweru
Brian Waweru heads up CharityFinders African sales. He is Kenyan, but is currently based in Johannesburg, South Africa. Brian is passionate about business and economics and is an outstanding entrepreneur. He has successfully directed a visual production business and run a school bank. He brings determination, analytical thinking, charisma and humor to his work at CharityFinders. He displays a multitude of interests in music, leadership, entrepreneurship and sports, particularly basketball. Brian hopes to one day run or be a key part of a global financial institution and is keen to see his passion for business revolutionize the business world.
---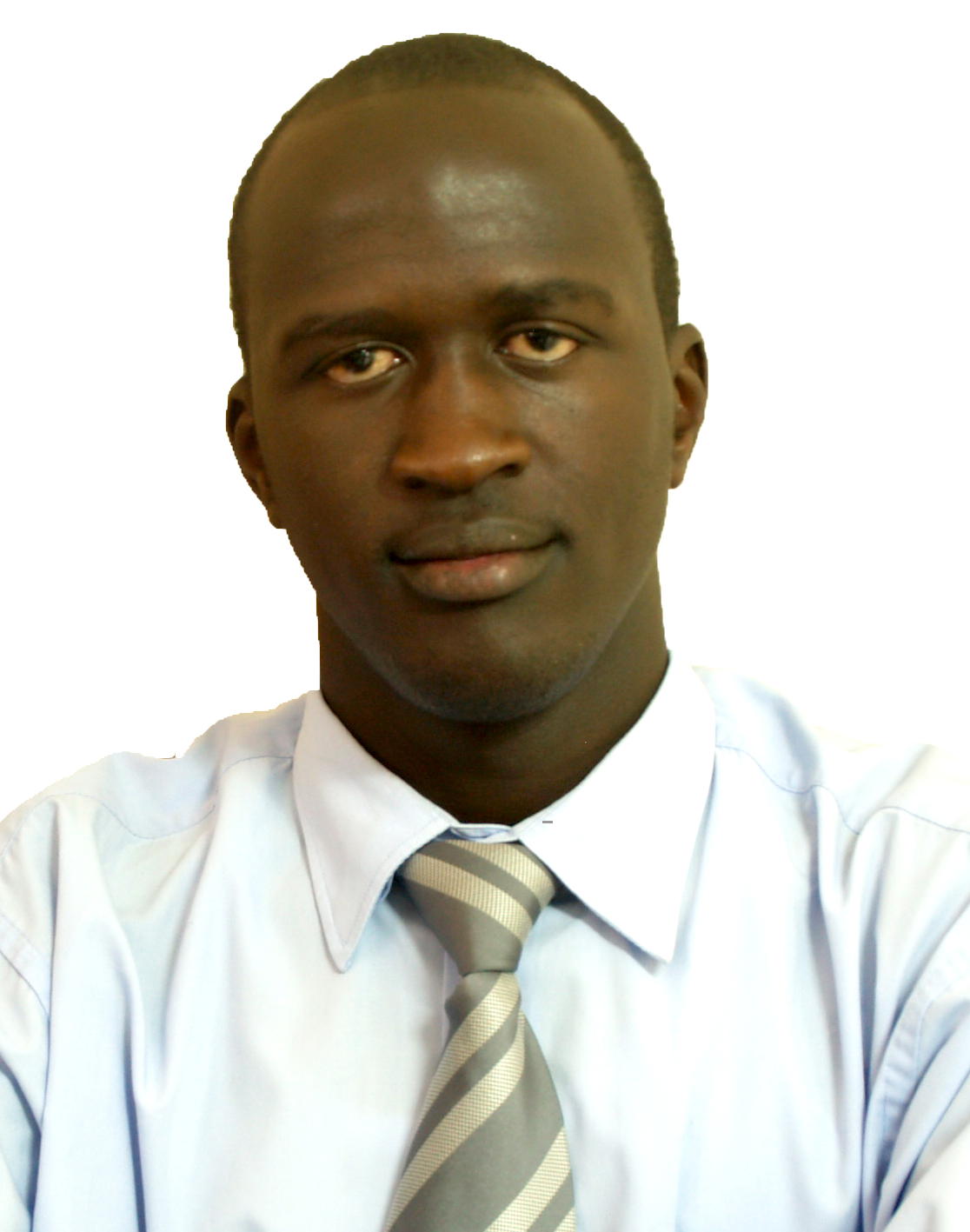 Hesbon Odima
Hesbon Odima brings with him a wealth of project management experience having handled multimedia projects (including video production, magazines, brochures, software applications and website designs) of varying magnitudes. He has played a key role as a founding director of a start up media group in 2007. He does design consulting work for various.

He brings with him a wealth of experience in guiding start up projects to success and a refreshing attitude towards getting things done spiced up with his informed perspective of local and international industry standards.

---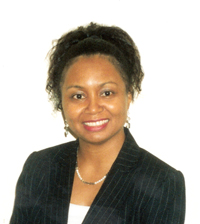 Myrna Miott Woods

Myrna Miott Woods is based in South Florida. She has experience as a Website Project Manager and Internet Marketing Strategist with proficiency in analyzing and redesigning enterprise websites to focus critical business functions and goals.

Myrna has a BS in Business Management and an MS in Instructional Science from Drexel University in Philadelphia, PA. She has been dedicated to website management and marketing for over 10 years. Myrna's natural proficiency in administration and training has been further established in working on numerous web projects as a Project Manager for a variety of companies including RH Donnelley's Internet Division, Online Services and Travel and Kintera. Prior to joining CharityFinders, Myrna served as the Web Services Director at Food for the Poor for over five years where she developed a successful online strategy for the nonprofit's websites in addition to prospect and donor e-communications plans.

Myrna takes joy in sharing her knowledge to help nonprofits utilize the web reach their goals.

---
(back to top)