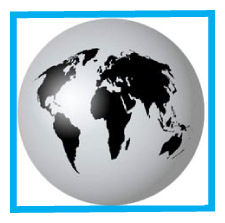 How effective is your website in fundraising? Recruiting volunteers? Communicating with your constituents?
With NonprofitSite123, you can:
Create A World-Class Website

NonprofitSite123 is an affordable, easy-to-use tool that enables your nonprofit to create a top-notch website loaded with features that help further your mission, not just describe it. It is an innovative tool designed to help you engage everyone who comes to your site, including donors, prospective donors, members, volunteers, employees, and other con-stituents.
NonprofitSite123 can help you raise funds, lower fundraising costs, communicate effectively, attract in-kind donations, recruit needed volunteers and employees, make ad-ministration more efficient, and build a greater sense of community.
Build Your Site—Or Let Us Do It
NonprofitSite123 offers the convenience of a point-and-click, easy-to-use web tool, with the ability to create a world-class interactive site incorporating extensive functionality. To build your site, you have three options, including one for do-it-yourselfers:
WE build your site and YOU maintain it
WE build and maintain your site
YOU build your site
Communicate

Communicate with and keep your donors, volunteers and others engaged in your site. Include pictures, graphics, animation, and videos.
Enhance publicity by publishing compelling information about your organization, including success stories, testimonials, and articles
Your dynamic, up-to-date site will keep visitors returning to your website over and over
Manage

Easily track website results and campaigns through comprehensive reports. Effectively manage your lists of donors, volunteers and prospects, so you can strategically cultivate them.
Site-wide reports—easily determine how many people visited your site, when, how they found your site, how long they spent there, which pages they visited, and much more
Transaction-specific reports—like who's attending your annual dinner, even what meal they each ordered
Customize

NonprofitSite123 is easy, yet customizable and doesn't force you to choose a cookie-cutter template. You can have a site that is attractive and reflects your branding. Plus, no more relying on expensive programmers to build or change your site—now anyone on your staff can do it any time, in just minutes! If you want, you can even keep all or part of the content of your existing site (if you have one).
Afford Top-Notch Functionality

NonprofitSite123 is affordable—even for small organizations —and gives you unsurpassed functionality that might cost tens or hundreds of thousands of dollars from tradi-tional web developers.
No NonprofitSite123 transaction fees
30-day, money-back guarantee—no questions asked
Get 24/7 Support

Few companies offer such responsive, 24-hour customer service! We provide at least 8 ways of getting help whenever you need it, including:
Online support
E-mail support
24/7 phone support
With NonprofitSite123, your website visitors can:
Donate

Watch donations grow when donors experience the ease of donating online. Keep donors on your site—a more effective way to do online fundraising than redirecting your donors to a 3
rd
party site. See fundraising costs decrease with less postage, printing, labor, and time spent processing manual donations.
Donations—by credit card or e-check
Recurring donations
In-kind gifts and more!
Volunteer, Apply, Interact

NonprofitSite123 enables you to build and sustain long-term relationships with your volunteers, donors, and others and inspire them to take action. You can incorporate inter-active forms into your website.
Volunteer application
Employment application
e-Newsletter sign-up and more!
What's more, you can lower administrative costs through less data entry and other administrative tasks normally required to process paper forms.
Buy Event Tickets

Increase event revenue and spend less staff time processing registrations—enabling you to focus on marketing instead of administering. NonprofitSite123 makes it easy with a fully integrated solution.
Shop
With the functionality of NonprofitSite123, you can create new fundraising sources that you never thought possible like e-stores, thons, affiliate marketing, and more. Your e-commerce capability can incorporate inventory control, tax, shipping, thumbnail and full-size images, different colors or sizes, and more.
Sign Up As Members

Manage members with ease! Members can sign up, pay, and automatically renew dues online—even have a members-only section of your website.
Engage, Take Action

Improve interaction with all of your constituents. Enable visitors to indicate their interests and how they want to hear from you:
Gauge website visitors' feelings through feedback forms
Enable them to track all their online activity, including donations, through their own "philanthropy portfolio"
Engage them with compelling questionnaires
Provide e-advocacy so website visitors can write and even send e-petitions to their elected representatives in support of your mission
Build site loyalty like some of the most popular sites do—through public opinion polls
More for your users to do

You can have an interactive website that not only has a lot for your users to see, but—more importantly—a lot for your users to do. Whether your users are donors, prospec-tive donors, volunteers, or others, they can choose from a variety of ways to donate, volunteer, register for events, sign up for membership, shop in your e-store, participate in public opinion polls on topical issues, and much more.
The affordable way for you to succeed So much more than ordinary "brochure-ware", so much faster and more economical than hiring custom web designers, NonprofitSite123 was designed by combining the most effective technology, the best practices of for-profit websites, and the operational, fundraising, and communication needs of the non-profit world. As a result, NonprofitSite123 gives you the ability to have a web presence that builds greater awareness and support of your nonprofit, facilitates more effective decision-making for your management, and enhances the power of your mission.
NonprofitSite123 Clients

Nonprofits that have used NonprofitSite123 include:
Girl Scouts
Habitat For Humanity
Head Start
I Have A Dream Foundation
Red Cross
Ronald McDonald House
United Way
Click here to see our NonprofitSite123 brochure