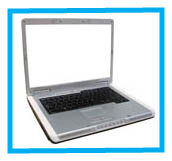 Free "e-Strategy for Your Nonprofit" Webinar
Hosted by CharityFinders
This webinar shows how your nonprofit can develop and execute an Internet strategy to further its mission. We'll examine how nonprofits
are
using the Internet, how they'd
like to be
using the Internet, and how they
should be
using the Internet (but may be unaware of) – and how to bridge that significant gap easily and quickly. You'll learn how to drive more traffic to and fundraising through your site. We'll give specific suggestions on how you can improve your website so it will offer lots for your website visitors to SEE and lots for them to DO.
Each participant will be offered a free Private Website Consultation (PWC), conducted at your site or by phone. The workshop examines the ways your nonprofit is using the Internet today and ways you should be using the Internet strategically to further your mission, and identifies a high-level plan to bridge the gap. The PWC workshop includes the rapid building of a powerful e-philanthropy prototype website incorporating much of your nonprofit's needed functionality.


Please note: All times are PACIFIC!